Bollywood's Fitness Secrets: We know that Bollywood is one industry where fit is fabulous. Besides their films and relationships, celebrities are often known for their strict work-out routine and diet plans. While some cling to crazy fad diets to drop pounds, others have found a way to follow a balanced and healthy lifestyle.
News flash! You too could work towards having a trimmed waist similar to Bipasha, Shilpa's toned legs and Kareena's inner glow as we bring you slimming secrets straight from B-Town.
The Athletic Side of Hrithik Roshan
Kris Gethin is a qualified sports Therapist and Professional Natural Bodybuilder. If that doesn't interest you, this may. He's your hero's hero. Hrithik Roshan recently trained under him. In one of his interviews, Hrithik shared that he incorporated a lot of cross fit and weight training in his regime. It was a 12-week transformation with Kris that brought him back to shape, he confesses. His diet mainly consisted of 100 grams of meat and some fibrous carbs like broccoli, sprouts and spinach, a cup of rice or pasta. Later he was allowed to add protein powder and eggs to his diet. After training with Kris, Hrithik lost about 10 kilos in 10 weeks!
(These are the Weirdest Fitness Trends of 2015)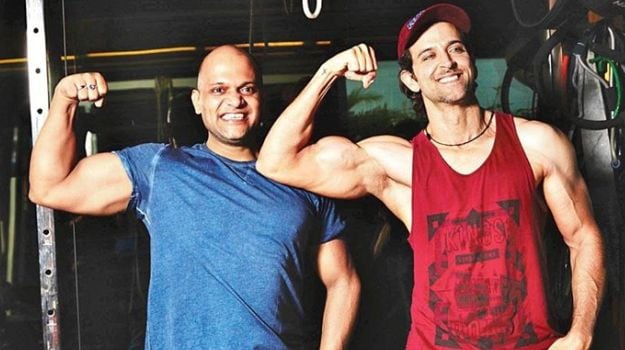 Nargis Fakhri's Fit Tip
We asked Nargis about her fitness mantra, seeing what great shape she was in during the stunts of her latest Hollywood movie, Spy.
"Move your butt, walk 10,000 steps, drink 2-3 liters of water every day and eat more veggies. It's that simple,"
recommends Nargis. Her fitness mantra is to have lot of fun while working out. So if you find the gym boring, try Zumba, dance or any sport. Her 'juice cleanse diet' became very popular. She followed a six-day juice diet and is known to have lost six kilos! She often tweets health tips on Twitter for her friends and fans.
(How Nargis Fakhri Lost Three Kilos in Six Days)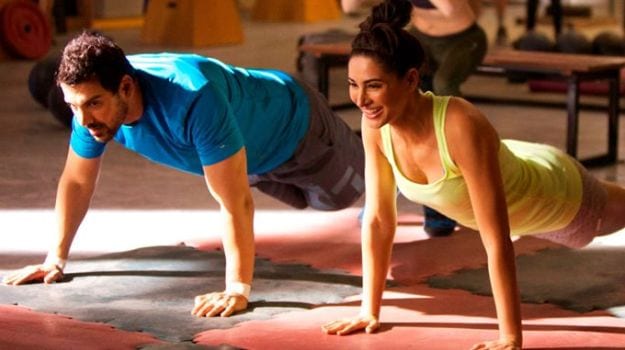 Try the Vegan Mantra like Mallika Sherawat

"I am a vegan, which means no dairy, no eggs, no chicken, no meat but lots of fruits, vegetables and green juices,"
Mallika revealed to NDTV. The actress who is renowned for her curves has been a religious follower of kickboxing. This helps her tone the lower part of the body.
Be Your Own Master like Akshay Kumar
Akshay Kumar believes in staying fit the natural way. He is fond of outdoor activities like Parkour, functional training or martial arts. According to him, fitness is not about having a bulky body with biceps or abs. It is more important to eat right and exercise regularly.  He follows a strict routine, doesn't drink or party and suggests that your last meal of the day should be around 6:30-7pm (before sunset) as your body needs at least three to four hours to digest the food before you hit the bed.
Take to Pilates and Swimming like Sonam Kapoor
There's much buzz about Pilates recently. It is a form of exercise inspired by Yoga which helps in building your core muscles for better posture, flexibility and balance. It focuses on muscular strength and endurance movements.
Pilates sessions involve the use of props like mini ball, foam roller, magic circle (ring) and resistance bands that make them fun and challenging at the same time. Sonam switches to high-intensity cardio, jogging and swimming to break the monotony.
In one of her interviews, her trainer, Radhika Karle, shares that she does pilates three times a week. She took 45-minute sessions every evening while shooting for her movie Khoobsurat and also travelled with a Pilates Reformer, an kind of equipment used for a full body integration workout.
She is known to have followed an
ovo-vegetarian diet where one emphasizes on eggs for protein
and excludes dairy and meat. Plug them in your daily routine and you'll never have to worry about diet fails.
Do Yoga for Toning Up Like Shilpa Shetty
Shilpa Shetty is a known yoga enthusiast. She's released three CD'S showing how to
practice yoga and pranayama correctly
. She gained back her enviable slender shape within 10 months of giving birth to her son. In one of her interviews, she suggested that new moms should exercise at least an hour for
4 to 5 days in a week
and eat right to get back in shape.
Besides yoga, she devotes some time to strength training and
cardio for a day or two in a week
. She also likes to
meditate for 10 minutes every day
to calm her body. On her YouTube channel, she has several videos displaying various yoga asanas for weight loss, strength and flexibility.
(Visited 211 times, 1 visits today)